Maastricht University's Visit to AAC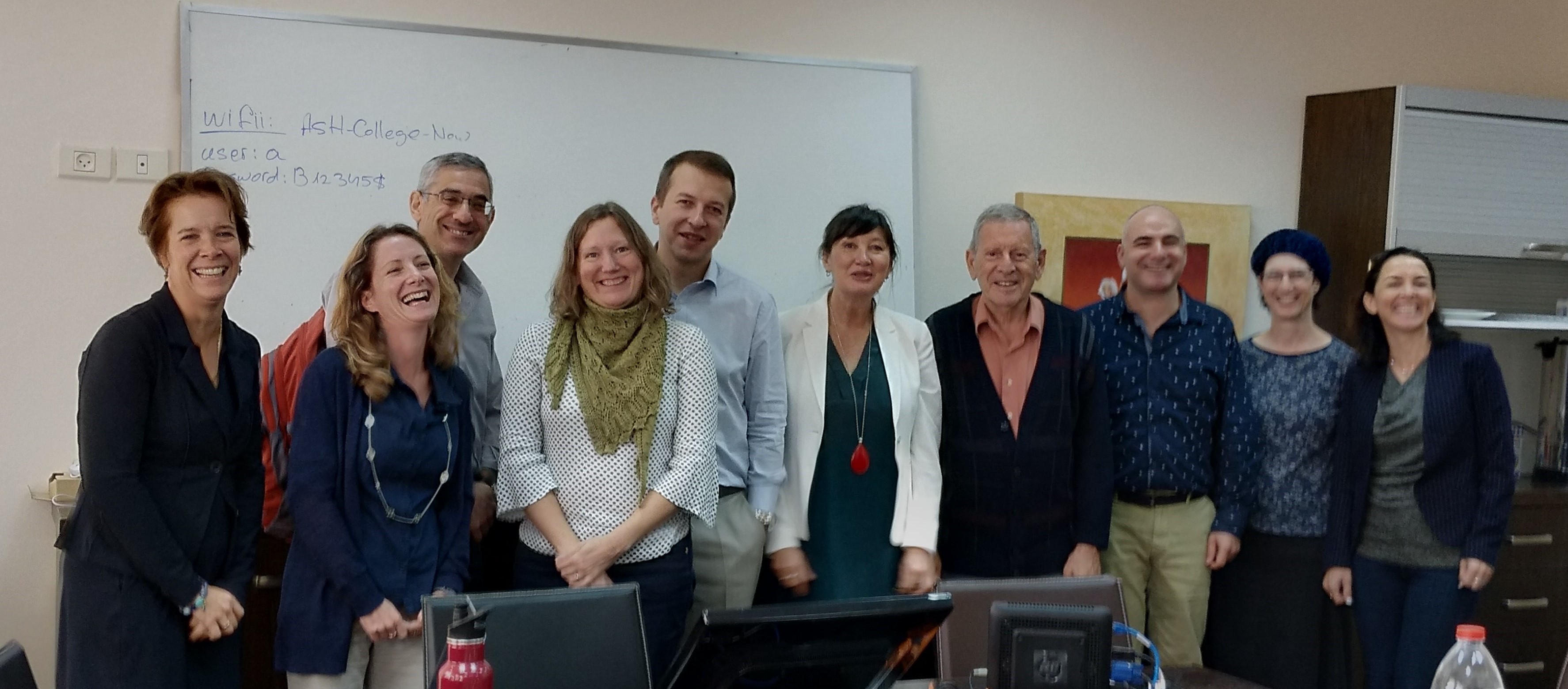 An agreement to exchange visits by senior faculty members between Ashkelon Academic College and Maastricht University was funded by The Israel Council of Higher Education (MALAG). The first step was a visit by senior Maastricht faculty members from the Faculty of Health Sciences to AAC. The delegation included Prof Jascha de Nooijer, Prof Kasia Czabanowska, Mr Robert Otok and Ms Lore Leighton for The Association of Schools of Public Health of the European Region (ASPHER). Israeli participants included Prof Ted Tulchinsky, Dr Zohar Mor, Dr Osnat Bashkin, Dr Yael Ram, Prof Yehuda Neumark from the Hebrew University, Dr Oran Baron-Epel from Haifa University, Prof Nadav Davidovich and Dr Keren Dopelt from Ben Gurion University, Ms. Dina Gallero and Ms. Deena Tsameret from Erasmus, Jerusalem.
The visit included joint meetings with faculty of AAC School of Health Professions, with the intention of incorporating a group of Israeli schools of public health for a proposed cooperative project to develop these schools, using the experience of European schools of public health, many of which have successful bachelor degree programs. The group was arranged to visit a Bedouin village in the Negev and Barzilai Hospital in Ashkelon, however, due to a security emergency of rockets from Gaza the plans had to be cancelled. Alternatively, the group visited south Tel Aviv, an area known for its foreign immigrants and a challenging area in its health aspects. They visited a mother and child health clinic and a primary clinic that helps treating undocumented immigrants. The visitors also met with students from AAC's BA program in public health and with faculty members.